Welcome May with a visit to the Philadelphia Museum of Art! Here is what is in bloom for you this month:
Final Weeks

Ink and Gold: Art of the Kano

See Japan's greatest school of painters. Only in Philadelphia. The Kano lasted 400 years, forever changing Japanese art. Ink and Gold: Art of the Kanopresents more than 120 works, including large-scale paintings set against lustrous gold leaf, evoking power and grandeur with beauty and the finest craftsmanship.
Opens Soon

Northern Lights: Scandinavian Design

Discover the simple yet elegant look of Scandinavian design, from the modern, clean lines of mid-century home furnishings to the inventive video game Minecraft.

Opens Soon

Dance: Movement, Rhythm, Spectacle

Feel the kinetic energy of dance in an engaging selection of prints, drawings, and photographs. Experience lively imagery of famous performers, bustling scenes of nightlife, and abstract explorations of motion and atmosphere.

Opens Soon

Adventures in Photography: Gifts from Harvey S. Shipley Miller

Enjoy rare photographs from the 1800s, major examples of the Pictorialist art movement, and a unique range of photographs from the 1900s.
Now Open

Take One: Contemporary Photographs

Featuring photographs made since 1975, this exhibition explores a period when photography emerged as a key medium of contemporary art.

On View

Shelley Spector: Keep the Home Fires Burning

A site-specific installation of colorful sculptures by Philadelphia artist Shelley Spector gives shape to the universal quest for hope and home.

New in the Galleries

Interfaces: Outsider Art and the Mainstream

Examine intriguing examples of outsider art by Martín Ramírez, James Castle, and other self-taught artists alongside works by figures like Pablo Picasso, Georgia O'Keeffe, and Paul Klee.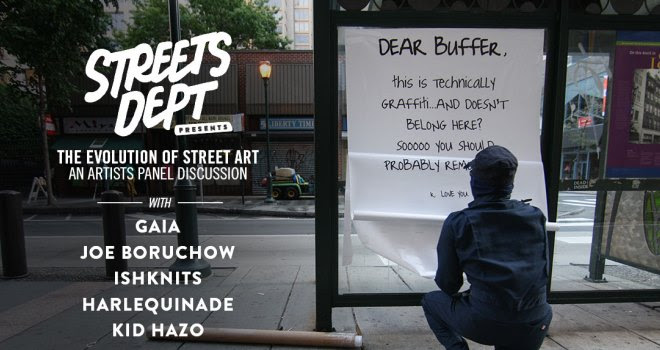 Last Wednesdays

Streets Dept Presents: The Evolution of Street Art

Some of today's most active and exciting artists share how they use public space to create dialogue, display their work, and enliven the streets of Philadelphia. Host Conrad Benner is the founder and editor of Streetsdept.com, a Philadelphia-focused photo blog that documents and celebrates street art, graffiti, and urban exploration.
An Artful Gift for Mom

Mother's Day at the Museum

Celebrate all weekend with brunch at Granite Hill or a Mother's Day event with Shelley Spector. Give your mom the gift of membership so she can enjoy the Museum all year round.

Artist Talk

Design Iconic: Murray Moss

Collector, curator, author, consultant, and entrepreneur Moss will discuss the artists and designers he has worked with and objects that he has commissioned.

Art After 5

A Taste of Opera: Charlie Parker's Yardbird

Opera Philadelphia and the Philadelphia Clef Club pay tribute to bebop virtuoso Charlie Parker and preview the world premiere of the new opera "Charlie Parker's YARDBIRD." Click for Art After 5 schedule.
Talk

The Afterlife of Piet Mondrian

Explore how the meaning of Mondrian's work changed in the 1960s. Stay for a book signing with the speaker, author Nancy Troy.

Kinetic Sculpture Derby and Talk

Kensington's annual Sculpture Derby comes to the East Terrace.

Opening Gala

Discovering the Impressionists

Be there as we toast the US debut ofDiscovering the Impressionists.
If you go:
The Museum is located at
2600 Benjamin Franklin Parkway, Philadelphia, PA 19130
215-763-8100
Tuesday–Sunday: 10:00 a.m.–5:00 p.m.
Wednesday & Friday: Main building
open until 8:45 p.m.
Closed Monday except for some holidays