So.
Sunday afternoon and The Bee and I are involved in solitary activities. I'm reading and she's playing some computer game. In an 'A-ha!' moment I remembered we had fresh fruit and a blender that was the purchase from a gift card and voila! Smoothies and time spent together.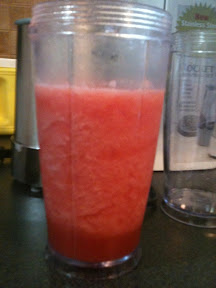 This blending set was $20.00 and tax at Macy's but there was a $10.00 rebate I mailed off. It's not the best but for our needs it will do. It's very loud and there is only one speed. But really, for ten bucks who can argue?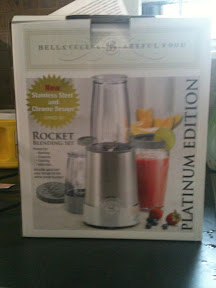 We just used watermelon and ice and after a few minutes of grinding we came up with the equivalent to a watermelon slushie.
It was sweet enough and got a thumbs up from The Bee. To think all of the money that I will be saving by not hitting Wawa! Plus this was a cool alternative to the popsicles we've been slurping during the heat swells and a way to get in more fruit.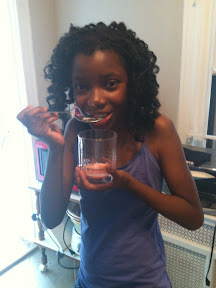 For our next creation I think we will invest in some strawberries and are going to freeze some soy milk instead of just using ice. I also see some coffee laced with vanilla down the road and some Virgin margaritas.
For now, I'm just going to savor the fruity flavors and cool off with this delightful surprise.
Sipping, sipping, sipping,
-r
– Posted on the go 'cause I had something to say.